Losing weight is nearly always a favorite topic of conversation among friends or co-workers and a hot topic for news articles and advertisements.
Nearly everyone has their "favorite diet" or their "guaranteed weight loss" approach. Turn on the television and watch a few minutes—you are certain to see some celebrity touting this diet or that, this program or that program.  And, certainly, obesity is a serious problem for many people around the world.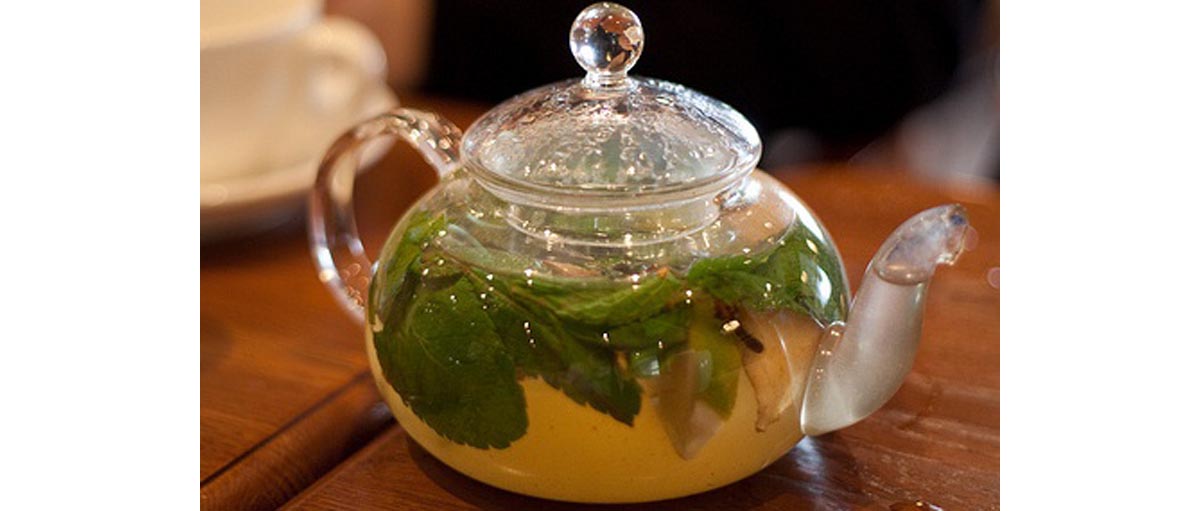 Guarana (also known as Paullinia cupana) has also been shown to be effective for weight loss when combine with
maté
and
damiana
. Maté is a South American herb traditionally used to combat both mental and physical fatigue. Damiana grows in the Southwest US and has Generally Recognized As Safe status (GRAS) for use in foods in the US.
You can mix and match the teas to get the taste and the effects you are looking for.
For example, cinnamon tea may be a bit much for some people- as would cayenne tea! But, there is no reason not to add a pinch of cinnamon and a tinier pinch of cayenne or black pepper to your tea to spice it up even more! Some people love herbal teas—for others, it is more of an acquired taste. If you fall into the latter category,
using the herb stevia to sweeten the tea may be a good choice
.
These teas have other added attractions as well.
Ginger tea, for example, is used to treat nausea and vomiting in pregnancy and post-operative nausea. It has been used traditionally for stomach and intestinal disorders. Dandelion leaf tea has been traditionally used for clearing the kidney and to treat Urinary Tract Infections (UTIs) , while the root is used as a liver tonic and as an anti-inflammatory agent. Cinnamon will also help control your blood sugar levels.
So, enjoy your weight loss teas—but for best results, make sure you combine these with a solid diet and an exercise program—that will also help you keep the weight off!
Williams JF. Kokotailo PK., Abuse of proprietary (over-the-counter) drugs. Adolesc Med Clin - 01-OCT-2006. 17(3): 733-50
Van Soeren M.H., Graham T.E.: Effect of caffeine on metabolism, exercise endurance, and catecholamine responses after withdrawal. J Appl Physiol 85. (4): 1493-1501.1998.
Dulloo AG, Seydoux J, Girardier L, et al. Green tea and thermogenesis: interactions between catechin-polyphenols, caffeine and sympathetic activity. Int J Obes Relat Metab Disord 2000.24:252-258.
Nagao,T., Komine,Y., Soga, S., Meguro, S., Hase, T., Tanaka,Y., Tokimitsu,I.,Ingestion of a tea rich in catechins leads to a reduction in body fat and malondialdehyde-modified LDL in men, American Journal of Clinical Nutrition, Vol. 81, No. 1, 122-129, January 2005.
Boozer CN, Nasser JA, Heymsfield SB, et al. An herbal supplement containing Ma Huang-Guarana for weight loss: a randomized, double-blind trial. Int J Obes Relat Metab Disord 2001.25:316-24.
Andersen T, Fogh J. Weight loss and delayed gastric emptying following a South American herbal preparation in overweight patients. J Hum Nutr Diet 2001.14:243-50.
Electronic Code of Federal Regulations. Title 21. Part 182 -- Substances Generally Recognized As Safe. Available at: http://ecfr.gpoaccess.gov/cgi/t/text/text-idx?c=ecfr&sid= 786bafc6f6343634fbf79fcdca7061e1&rgn=div5&view= text&nodehttp://ecfr.gpoaccess.gov/cgi/t/text/text-idx?c=ecfr&sid=%20786bafc6f6343634fbf79fcdca7061e1&rgn=div5&view=%20text&node=21:3.0.1.1.13&idno=21
Chittumma P, Kaewkiattikun K, Wiriyasiriwach B. Comparison of the effectiveness of ginger and vitamin B6 for treatment of nausea and vomiting in early pregnancy: a randomized double-blind controlled trial. J Med Assoc Thai 2007.90:15-20.
Chaiyakunapruk N, Kitikannakorn N, Nathisuwan S, et al. The efficacy of ginger for the prevention of postoperative nausea and vomiting: a meta-analysis. Am J Obstet Gynecol 2006.194:95-9.
Racz-Kotilla E, Racz G, Solomon A. The action of Taraxacum officinale extracts on the body weight and diuresis of laboratory animals. Planta Med 1974.26:212-7.
Larsson B, Jonasson A, Fianu S. Prophylactic effect of UVA-E in women with recurrent cystitis: a preliminary report. Curr Ther Res 1993.53:441-3.
Hu C, Kitts DD. Luteolin and luteolin-7-O-glucoside from dandelion flower suppress iNOS and COX-2 in RAW264.7 cells. Mol Cell Biochem 2004.265:107-13.
Khan A, Safdar M, Ali Khan M, et al. Cinnamon improves glucose and lipids of people with type 2 diabetes. Diabetes Care 2003.26:3215-8.
Photo courtesy of bkajino on Flickr: www.flickr.com/photos/bkajino/2990919712
Photo courtesy of electron_wind on Flickr: www.flickr.com/photos/electron_wind/5765666183