This article covers things you can do in Undergraduate studies in order to increase your chances of getting accepted into a US Medical School Program. I give you some tips that should lead to more invitations to interview.
According to the Association of American Medical Colleges, (AAMC), there were 830,016 applicants that applied for Medical School in the 2015-2016.  In 2017, there will be 21,434 medical students beginning their first year of Medicine.  The number of applicants have increased by 26% since 2002-2003 while the number of medical school slots have not followed suit so it should be evident that the competition to enroll into medical school has never been stiffer.  
With such a small number of opportunities to find a position in the US system, many students seek a Medical Degree elsewhere such as in the Caribbean medical schools, or other international venues.  Once you leave the US, it becomes a very difficult task to return for Residency so it is in your best interest to make sure you do everything in your power to get to make yourself as competitive as possible in the application process.  Although every Admissions Board is different, there are some common elements on every medical application that Medical School's gravitate towards so it is paramount that you focus on these 3 elements in Undergrad to increase your odds.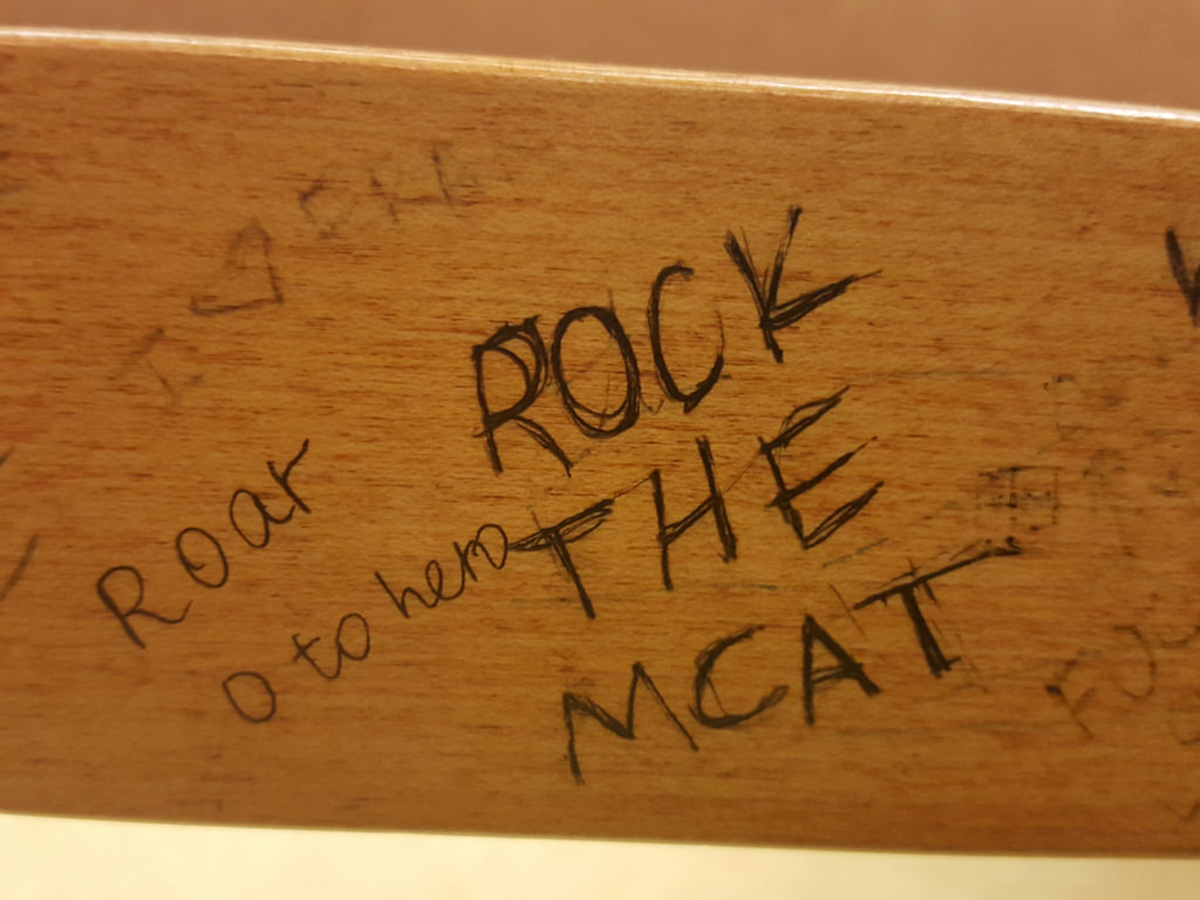 Number 1:  Get the Highest Score Possible on the MCAT 
The most telling measure to quantify potential success in Medical School.  If you are not a good test-taker, unfortunately, that may seal your fate in Medicine because it will close a lot of doors for you if you are unable to write the exam successfully on the first try.  The MCAT is not the SAT, you do not have multiple attempts and they will not take the highest score from each section to determine your score.  It is an exam that covers elements of Biochemstry, Physics, Organic Chemistry, Biology, and Ethics and students must master each subject fully in order to do well on the test.  This is not a Final Exam though where you can memorize a few facts and expect to receive an adequate mark on the exam.   During one of my classes, we had an Admissions Director who wrote questions for STEP and the MCAT tell us that
"anyone can memorize facts if they are given enough time, we are looking for doctors who can use those facts in a practical setting."
He was absolutely right and you must be able to apply the information for the basic Science courses you take in Undergrad and use it in a Medical setting.  This is hard to do if you are not familiar with the types of questions you will be asked so my best advice is to make it simpler for yourself and enroll in an MCAT Prep course.  I have written a few articles in the past covering Kaplan, ExamKrackers, and Princeton Review and these are ones that you should turn to to prepare for the Exam.  
Eminem said it best in his famous song "Lose Yourself" where you only get
"one shot, one opportunity, to seize everything you ever wanted so for one moment, will you seize, or let it slip?"  
Whether you like rap or not, this is exactly what the MCAT represents.  
You have one shot to impress the Admissions Board and if you are unable to score MCAT highly, that will essentially close the door on a US M.D. degree program.  Take practice tests to make sure you are comfortable with the material and only after you feel content with your scores, sign up for the test.  You can push back the test as long as you need to.  Do not let outside pressure from your family, friends, and advisers dictate what schedule you should follow because if you take the test too early, you will "shot yourself in the foot," and have to look elsewhere due to the stiff competition you are facing in the US system realistically.  The average age for medical students is increasing every year so make sure you give yourself the best opportunity for success.  
Continue reading after recommendations