A month ago my 25 year old, married son called and told me he and his wife are expecting their first baby.
Start preparing before the baby is born
I was thrilled and he was freaking out. He began calculating in his head how much it is going to cost for this and that and he became over-whelmed with the thought of how he was going to provide for his family.  They had been trying to get pregnant for a while so it shouldn't have been as much of a shock as it was; but none-the-less he went into panic mode.  He didn't stop to think that all the costs don't come at once; it's not like you have to pay the total cost of raising one child all in one lump sum when the baby is born.  I was able to calm him down and explain to him how this baby thing works.  I raised three kids as a single parent; I'm the thrifty master.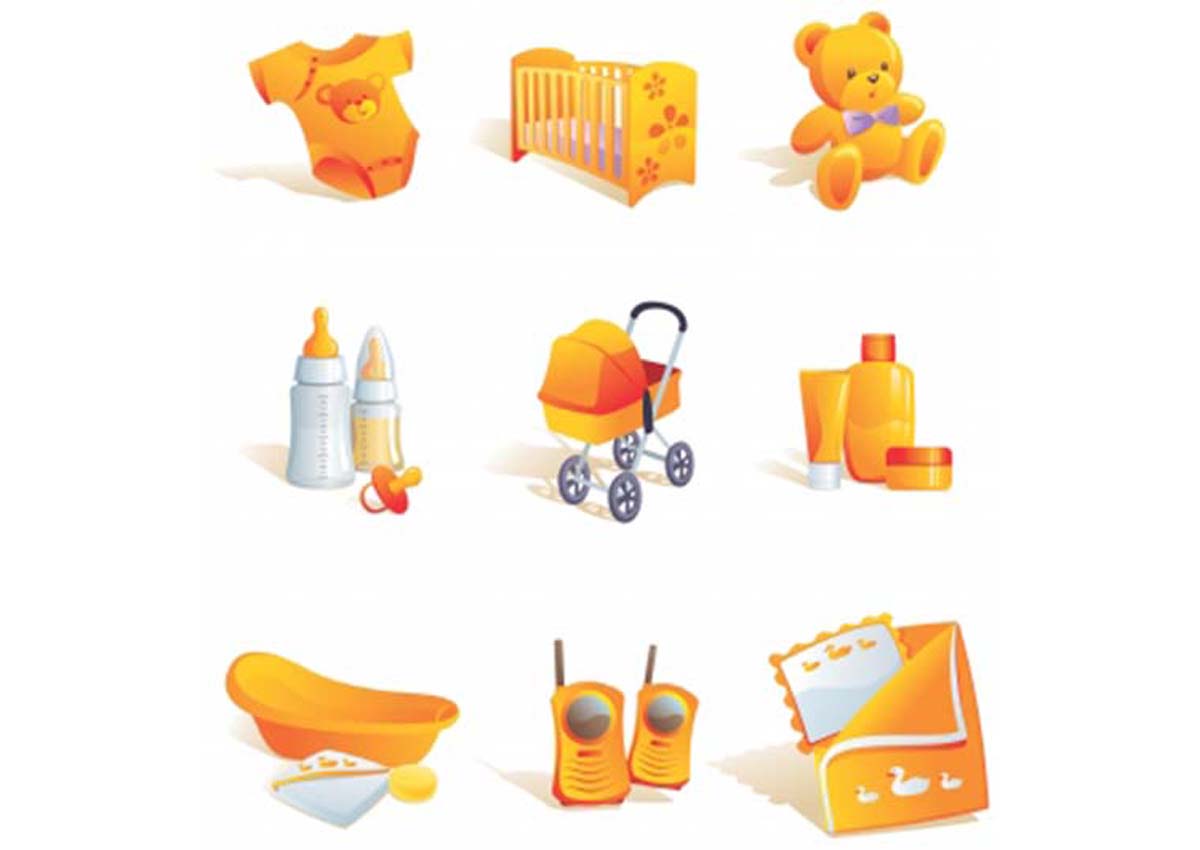 I told him he has seven months until the baby is born; during that time he can begin a savings plan, start buying some items they will need, and register at places for baby shower gifts.  I also explained to him there are many resources available to help that are government funded.  He calmed down and then it really hit him; he is going to be a daddy.  And then it hit me; I am going to be a gra   gra; the mother of a kid who is having a kid.  I will be called "Meme".
Preparing the Smart Way
I never saw the sense in buying expensive baby clothes when babies grow out of them so quickly.  Here are a few suggestions to start with:
Yard sales, thrift shops, and hand-me-down's
There is nothing wrong with buying used baby clothes or accepting hand-me-down's from friends who have tons of baby clothes that they won't need.  The important things a newborn needs are receiving blankets, t-shirts, socks, sweaters, crib sheets, wash clothes, and the seasonal outfits according to the time of year the baby is born. 
Register with all the major department stores for things you need for the baby.  When invitations are sent for baby showers (send at least 3 weeks in advance) make sure the invitations state what stores you are registered at.  By registering for baby gifts you won't get duplicate gifts; the items are taken off the list when they are purchased.  Let your friends, family, and members of your church give you baby showers; you will need all that you can get and that's what your friends and family are for.
Now is the time that you should start a savings plan to help pay expenses that aren't covered by insurance and for items you will need as your baby gets older.  Many people will give cash as baby gifts; put that money into that saving plan and don't use it for anything except for the needs of the baby.  Assuming you have at least 7 months to prepare, you can have a good start on that savings plan by the time the baby is born.
Government funded programs
There is a government funded program called WIC (Women, Infants, and Children's Programs); as soon as you have been told by a doctor that you are pregnant, go to your local health department and register for WIC; virtually everybody qualifies for this program.  While you are pregnant you will be given vouchers to get free cheese, milk, cereal, and other items essential for a healthy pregnancy.  After the baby is born you will get vouchers for all those things plus baby formula, which is quite expensive.  WIC can save you hundreds of dollars on grocery items and formula.
Baby furniture
Every first time parent wants to give their baby the best of everything, however, the best of everything can be quite expensive.  Cribs, brand new, can run a very high price; I suggest you look for a used crib at yard sales or thrift shops.  You can strip the paint and repaint the crib the color you wish.  I do suggest you buy a new mattress for the crib, which is relatively inexpensive compared to buying entire package together.  If you have family members who might have a crib that they no longer need, by all means accept the crib, mattress and all, and be thankful you just saved a few hundred dollars.  Some babies sleep well in bassinets while others don't.  My kids never slept well in a bassinet so I had them sleeping in the crib from day one after bringing them home from the hospital.  Most babies, however, will sleep in a bassinet for at least two weeks; after that they tend to be more comfortable in the crib.  Most parents want to keep the bassinet in the room with them for the first few weeks; a bassinet makes this possible and once your baby gets into a good routine, you can move him or her into the crib in the nursery.  I suggest you put a bassinet on your wish list when you register for your baby showers.
Diapers
Diapers are probably one of your biggest expenses; start stocking up now.  Do some research and figure out how long a newborn will continue to need to stay in newborn diapers.  Then figure out approximately how many diapers you will use a day.  Once you get all the figures down you can start buying diapers for your baby to begin a stock pile.  You must remember, babies grow out of newborn diapers pretty quickly, so do the math and buy enough for newborns, then start buying diapers the next size up, and so on.  When you buy the diapers, write on the box or package where you bought them from; that way if your baby outgrows those unopened diapers, you can take them back and exchange them.  I suggest you do the same with baby wipes, baby powder, baby lotion, and baby bath soap.  You will use a lot of these; it won't hurt to pick a bottle up every once in a while when you go shopping. 

Having your first baby is an exciting and scary time; it is true that raising a child is expensive, but those costs come gradually over time.  If you prepare well ahead of time and make sensible choices, you will be ready for your baby at over half the cost of what it might be if you bought everything brand new.  I know every new parent wants everything to be perfect and it can be; it just doesn't have to cost you a fortune to make it happen.