Do you want to lose your excess weight right now? That's not gonna happen. With a healthy and sustainable diet, you can lose two or more pounds a week though. (Green) smoothies are there to help you stick with it.
Did the stress eating gradually land you in muffin-top land? Have you never lost those postpartum pounds? Has a fast food lifestyle caused you to look less than buff? Are you the victim of "always gain more than you lost" yo-yo dieting? No matter how you got here, you've now decided you're gonna do something about it — and of course, you'd like those extra pounds off pronto. 
Get Help From The New SteadyHealth Weight Loss Smoothies App!
Are you tired of putting your own smoothie recipes together? (I get it: some of them taste real bad!) Do you not want to spend hours on Pinterest each day trying to weed out a new smoothie recipe gem? If you are going to be successful at losing weight with the help of green smoothies, you will need a nearly endless supply of healthy smoothie recipes for weight loss. 
It's a good thing the new SteadyHealth smoothie recipe app is here to help you out! It's nothing fancy, really — "only" a ginormous collection of smoothie recipes that you can access online and offline, whenever you need to piece together a tasty weight-loss boosting smoothie. Because users can search the app's recipe library by ingredient, you'll have access to recipes that match whatever's sitting on your kitchen counter or whatever looks so great at the store. You're fully in control of what you blend, and you can bet that the over 400 smoothie recipes the app has on offer actually taste good. 
You can download the weight loss smoothie app on Google play and it's available for iOS users on the App store too. 
There's bad news and good news: losing weight is gonna take a while, and it can be permanent. 
Research has shown, time and time again, that the sustainable path to weight loss involves dropping a pound or two a week. We also know that permanent weight loss requires permanent lifestyle changes. Forget about multi-week "diet programs", shoot for something more — shoot for a new eating plan that's uber-healthy and that you actually enjoy. Incorporate regular exercise, and make sure you burn more calories than you eat while you're trying to lose weight, and remember that even a small weight loss offers big benefits. (Lower blood pressure, fitting into your favorite clothes again, a lowered risk of chronic diseases if you're obese, being able to run faster, more energy, take your pick!)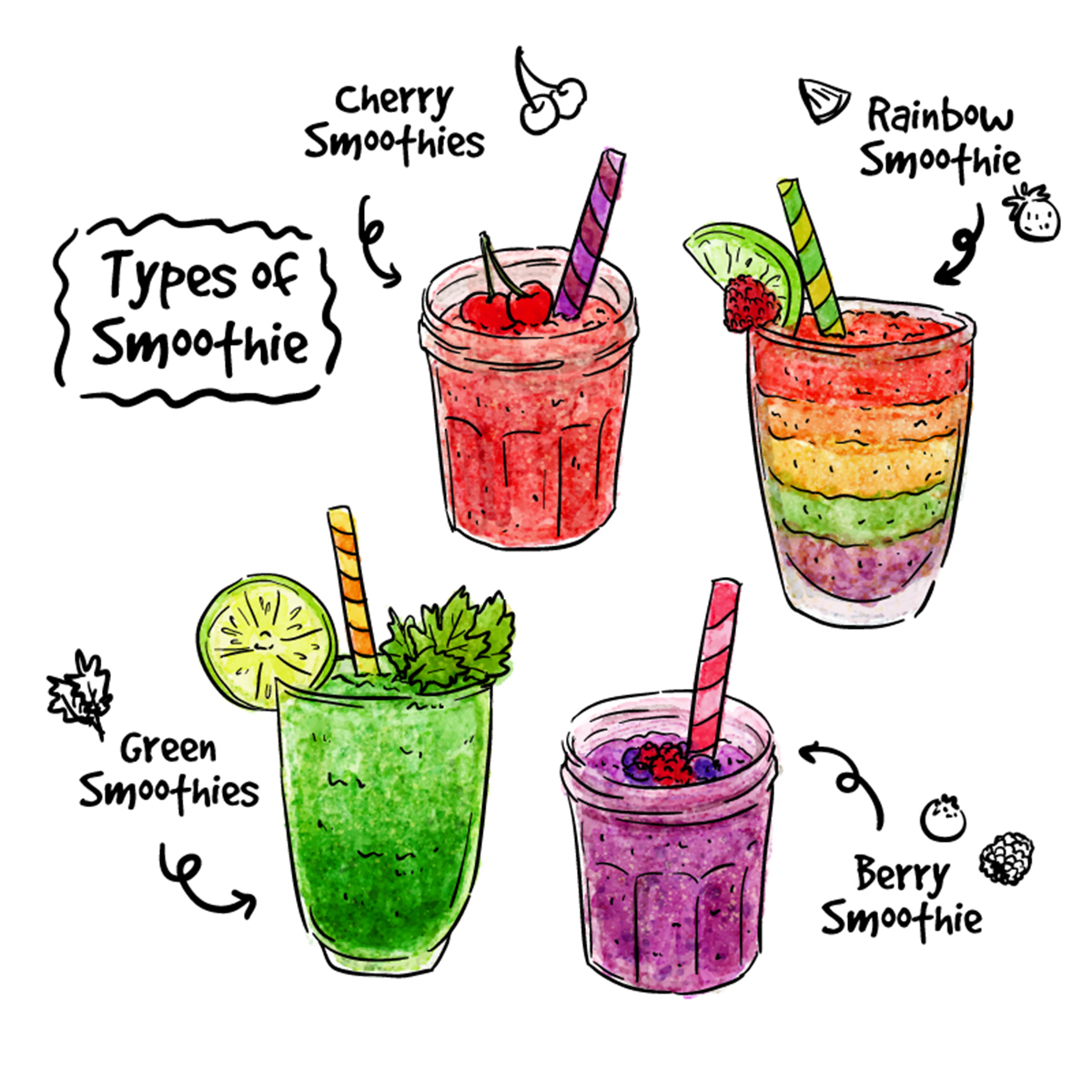 Why Smoothies Are Awesome For Weight Loss
If you've ever been on any kind of weight loss diet before, you're probably all too familiar with how boring that can be. You might stick it out till the end of the diet, but what happens the minute your X-week super fast weight loss diet is finished? Yeah, that happened to me, too. You may also be familiar with the "not so healthy" variety of weight loss diet. Basically starving yourself, or alternatively saying no to whole major food groups, isn't going to set you up with that fresh start you are really after. 
Enter smoothies. True, (green) smoothies, for taste, health, and weight loss, are nothing new, but there's a reason people are still talking about them and enjoying them. Let's take a look:
Smoothies give you the chance to enjoy plenty of fruit and veg, essentially making it impossible to miss your "five a day" if you own a blender. 
Unlike juices, smoothies, blended fruits and veg, offer you lots of soluble and insoluble fiber — the stuff that keeps your digestive system running, excuse the pun, smoothly. 
After a good-sized smoothie, you totally don't feel like eating any more. 
It's possible to get all the vitamins, minerals, and antioxidants you need from smoothies. 
You still get access to fats, but the good ones, not the bad ones. 
All that fruity goodness means that you'll experience a boost in energy. 
Oops, did I forget to mention they taste awesome?
Continue reading after recommendations