Millions of fitness-conscious people use protein powder to make shakes and smoothies, but protein powder is also useful for cooking food. If you get tired of drinking your breakfast or if an icy protein drink try using protein powder in creative ways.
How Do You Use Protein Powder?
If you buy protein bars to eat during or after a workout, you can save 80% or more by making your own protein bars with whey powder at home. Flour-like powders are too grainy to use in a shake, but you can re-purpose them as breading for fried foods or as a flour substitute for cookies or protein bars.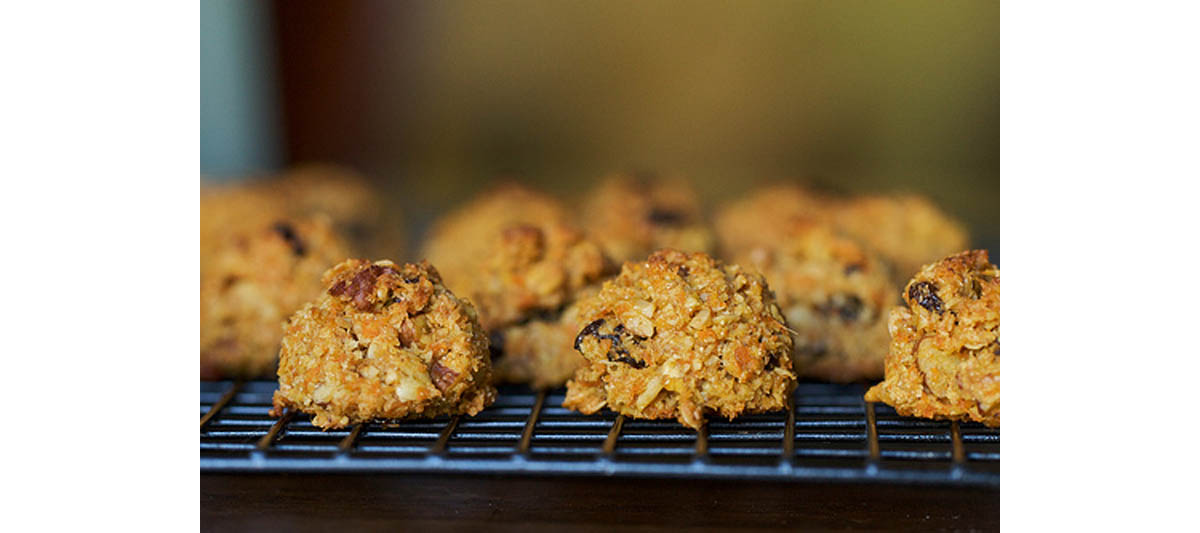 Use yogurt to add calcium to your energy bars. Or if you prefer non-dairy bars, substitute unsweetened applesauce, cooked (canned) pumpkin, mashed bananas, or tofu.
Make bars extra-crispy by allowing them to cool by turning off the oven.
Refresh stale bars by putting them in the toaster.
Add essential fatty acids with ground flaxseed (it needs to be ground because the digestive tract can't always handle the seeds) and chopped nuts.
You really can be liberated in your use of protein powders, free to experiment with combinations of ingredients that taste good and have the right mouth feel for you, without slavishly following a recipe. But if you need a recipe to get started, here are the basics.
(Relatively) Low-Fat Protein Bars
Here is a recipe for a small batch of relatively low-fat protein bars that leaves plenty of ingredients left over you can use to experiment with another batch. You can use volume measurements, without weighing ingredients.

You will need:
Nonstick spray
1/2 cup of rice protein powder (or soy if you want a chewier, slightly less sweet bar)
1/4 cup of all-purpose flour
1 cup of rolled oats
1/4 cup of oat bran
1/2 teaspoon salt
1/2 cup (packed) brown sugar
1/2 cup chocolate chips (semisweet)
1 cup vanilla yogurt
2 tablespoons (1/8 cup) cooking oil (canola, almond, or grapeseed oil)
1 teaspoon vanilla extract
Preheat your oven to 350° F (about 185° C) before mixing ingredients. Preheat to 325° F (175° C) if you are using a glass baking pan, since it will heat faster.
Put the protein powder, all-purpose flour, rolled oats, oat bran, and salt together in a mixing bowl and stir together until the ingredients appear to be well mixed.
Add brown sugar to the dry ingredients, breaking up clumps with your fingers. Stir in chocolate chips.
Mix the remaining, liquid ingredients together in a second bowl. Then pour about 1/3 of the liquid ingredients into the dry ingredients and stir together. Continue adding liquid ingredients to the dry ingredients, stirring thoroughly. It's OK to mix ingredients with you hands to make sure there are no lumps.
Coat the baking dish with cooking spray. Spread the mixture into the pan evenly.
Place the baking dish in the middle of the over for 15 minutes. Take out the partially baked bars and slice into the size and shape you desire. Then place the bars back into the pan (it's not necessary to put them back in the pan neatly) and cook for another 15 minutes so the edges will be crispy.
Remove bars from the oven and allow to cool to room temperature. For crispy bars, allow to cool lin the oven.
READ Do Protein Sports Drinks Really Work?
High-fat protein bars are a lot easier to make. Here is a very basic recipe:
You'll need:
3 scoops of flavored protein powder
1 whole egg
2 tablespoons (30 ml) of cream
8 oz (240 ml) of water
Mix all ingredients in blender. Pour into a microwave-proof container (such as a glass baking pan) and heat for 5 to 8 minutes, when the top starts to get firm. Take the bars out of the microwave and allow to cool for 20 minutes or until the bars reach room temperature. Slice into the size and shapes desired.
It's usually not a good idea to add nuts or chocolate chips to this recipe
.