It doesn't seem like the Frozen trend is going away any time soon - so hop on the bandwagon for your next costume party, or simply rock those braids in a cool and modern way by following our top tips for Frozen's coolest cuts and styles.
Unless you've been living under a rock, you've likely heard of Frozen the movie, right? Let It Go, and all that? Everyone — and by everyone, I mean everyone, including your mum, your grandmom, your pop, all of the kids in your kindergarten — basically, the whole wide world knows the whole song word for word and if you don't, you're probably one of the very few people who haven't. Anyway, onto the most important thing — the hair! Almost every little girl wants to be Elsa (or Anna), but a lot of grown up gals also want to be just like Elsa too. That gorgeous platinum blond hair is just the perfect party look, and Anna's auburn layered locks with pretty side bangs are super flattering.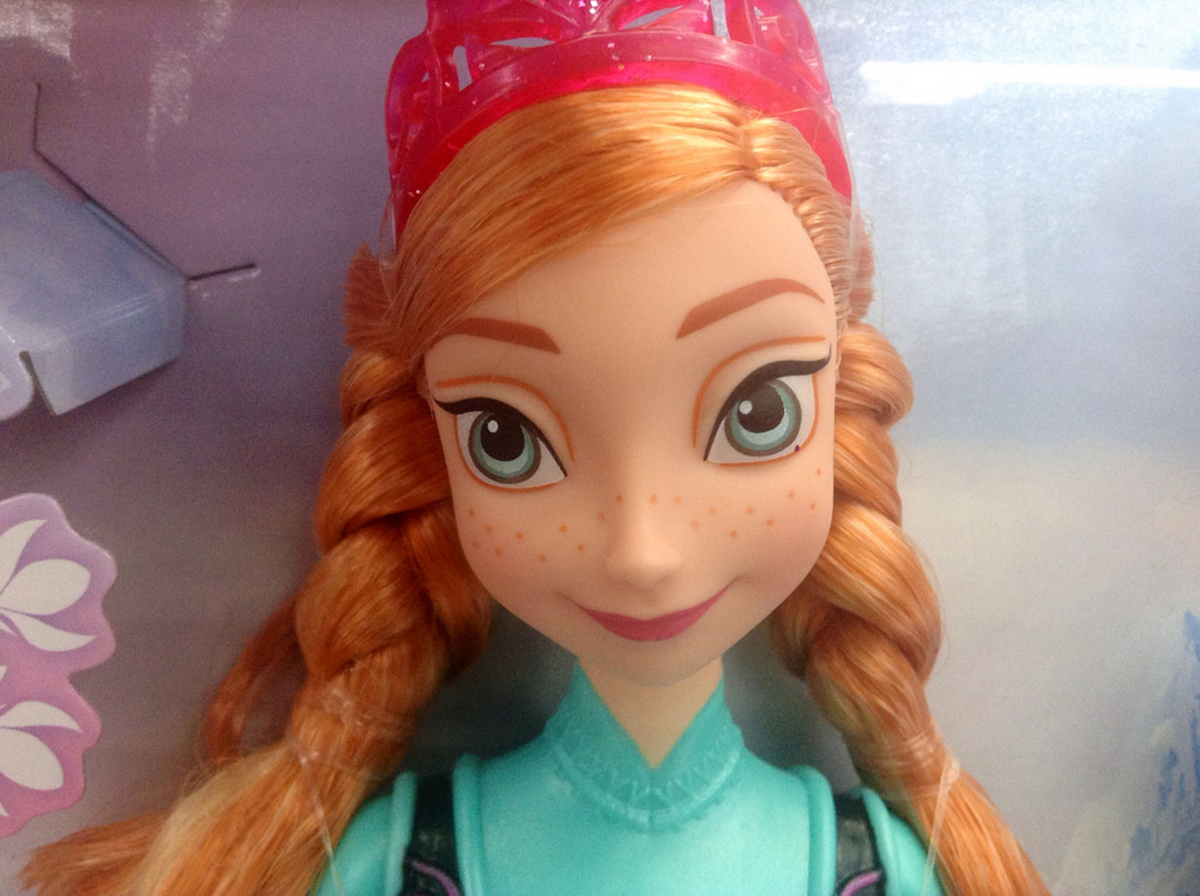 Elsa's Color
You're probably only going to be able to achieve Elsa's super pale platinum if your hair is pale blond or brown to begin with, but if so, you're lucky! Get started either with an all over color, or by getting highlights if you don't want to be overwhelmed with your blond all at once. The key here is to choose an ashy hue, rather than a golden color or a caramel color as otherwise, you risk the blond turning orange or yellow. Once you've settled on a color, maintain it with a silver toned shampoo and conditioner - something that's purple in color, a) because it'll neutralize any yellow in your hair and b) because use it often enough and your hair might end up with a lilac hue, which is adorable and will give your hair even more of a Frozen vibe.
Anna's Color
Anna has an auburn color, which works well on pretty much all skin tones — it's gorgeously flattering and works fabulously well year round. Depending on your skin color, you can go for a darker auburn with deeper red lowlights, or a paler auburn with blond highlights or ginger hues. In the films, Anna has a few blond strands, so if you're being super true to the story, go for a paler auburn with a orange tone rather than a red tone with pale blond highlights rather than red lowlights. Gorgeous! Maintain it with red shampoos, as red color, especially when dyed, lasts for hardly any time at all, so you have to take really good care of it. Wash it as infrequently as you can get away with as the more often you wash it, the more dye'll come out and the more you'll dry it out.
See Also: How To Perfect 24 Hour Makeup
Elsa Or Anna?
It all depends how adventurous you are. Anna's look will suit pretty much everyone, regardless of skin tone or color. Pale platinum isn't a look for the faint hearted, but it actually suits more people than you'd think. We'd recommend just checking with a stylist to see what they think and whether they'd recommend it, and if they wouldn't, well, unfortunately it might not be for you. If a stylist won't dye your hair platinum blond, never, ever try to do it yourself!
Continue reading after recommendations