Look and feel your very best, even if you have to get up at the crack of dawn to get to the office for work, by following our clever makeup tips - it's much easier than you'd think! You just need a few tricks up your sleeve.
Getting ready for a long day at work can be mind-numbingly annoying - especially if you've got to wake up really early. There's nothing worse than waking up when its dark out, travelling to work when its dark out, then getting back home when its dark. It makes you want to hibernate under your duvet until the sun comes out again, but unfortunately, that's not really an option when you have a job to get to! Trimming your morning routine is very important, especially through the winter, so that you can get more time in bed and less time outdoors in the cold - which is why we've compiled seven of the very best makeup tips for the office, so that you can look and feel like your most charming and professional self, even when its dark, gloomy, snowy and -20 out.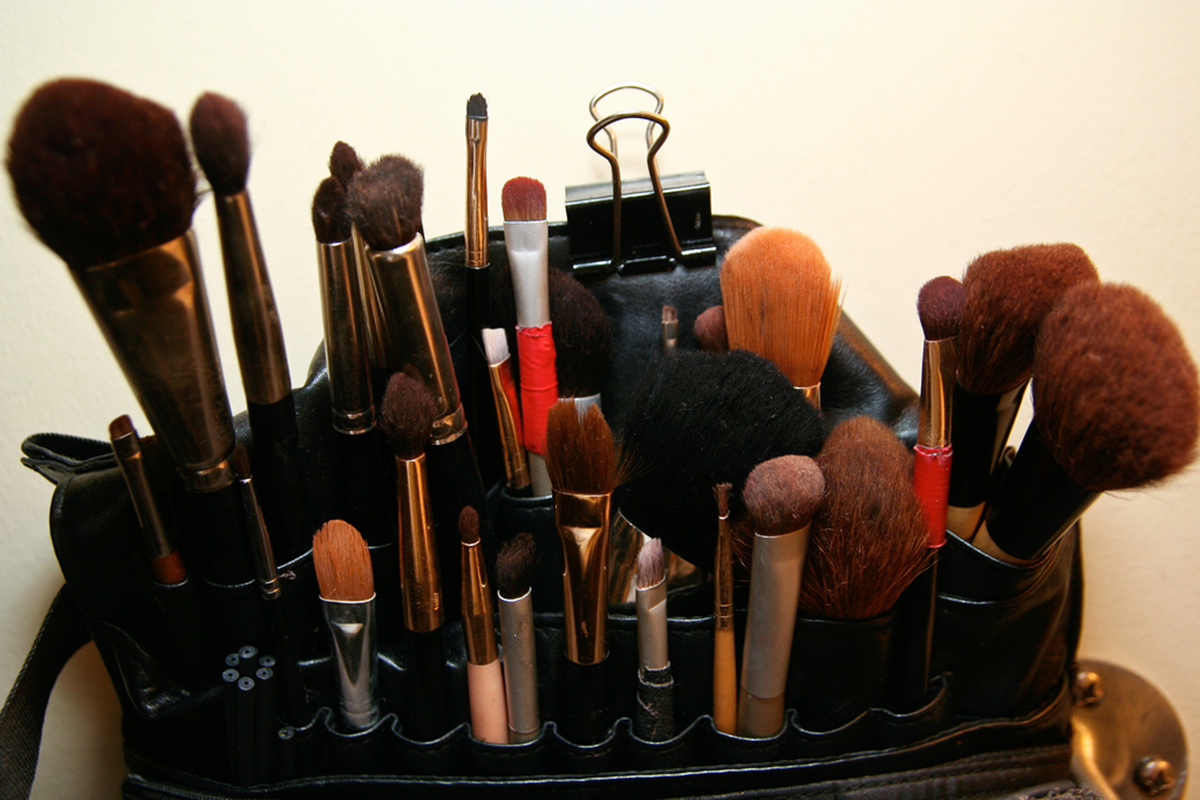 Keep it Simple, Stupid
The most simple way to trim minutes from your morning makeup routine - and to look super, duper appropriate for the office, is to keep it simple. Duh! The most elegant, professional and pretty looks are sometimes really pared back. You don't need a ton of makeup to look well put together, and so if you tone it down, you'll not only shave minutes off of your routine, giving you more valuable sleep-time, but you'll give off a much more professional vibe.
Use moisturizer, primer (or a combo) and then a light, oil-free foundation.
If you want to make things even speedier, use a tinted moisturizer, a sweep of cream blush, a slick of liquid eyeliner and a sweep of mascara, followed by some powder to reduce shine and to keep everything else in place.
Work on the Basics
If your skin is already clean and clear, and your hair well cut into an easy-to-maintain style, getting up and ready in the morning will be really, really simple. That means keeping your skin well hydrated, by moisturizing every night, taking your makeup off by using cleanser or micellar water rather than makeup wipes and exfoliating every two or three days to slough away dead skin cells. As for your hair, get it cut every 6-8 weeks into a style that looks fabulous even if you don't style it. Ideally, a style that you can wash, scrunch and leave to dry naturally.
Leave the Falsies at Home
False nails, false lashes and fake tan will do nothing for your reputation as a professional gal about town.
Although these things might all make you feel better about yourself, in reality, they're a pain in the butt to maintain and they also take up far too much time.
See Also: 6 Common Makeup Mistakes And How To Fix Them
They don't say a lot for your professionalism, either. A professional lady looks well put together - a gal going to the club will wear false lashes and false nails. Leave the full-on makeup for the weekend and dancing with the girls and tone it down for the office.
Continue reading after recommendations