You ate lots of food. You drank lots of alcohol. You danced, you swam in the sea and you stretched out in the sun. But now you're home, your skin and your hair is crying out for a little TLC. Follow our detox guide to get your glam back.
So you're back from your holidays. Chances are, you're feeling a little bit blue, especially if you've been dancing in the sunshine and you've landed back home with a cold and particularly unwelcome bump. Your hair might be a little dry and your skin a little dry, too. You might have gained a little bit of weight, or just be tired out from all of that drinking and dancing. We feel ya! We're here to help. Follow our post-holiday detox guide - and our five top tips - to learn how to get back to your very best self.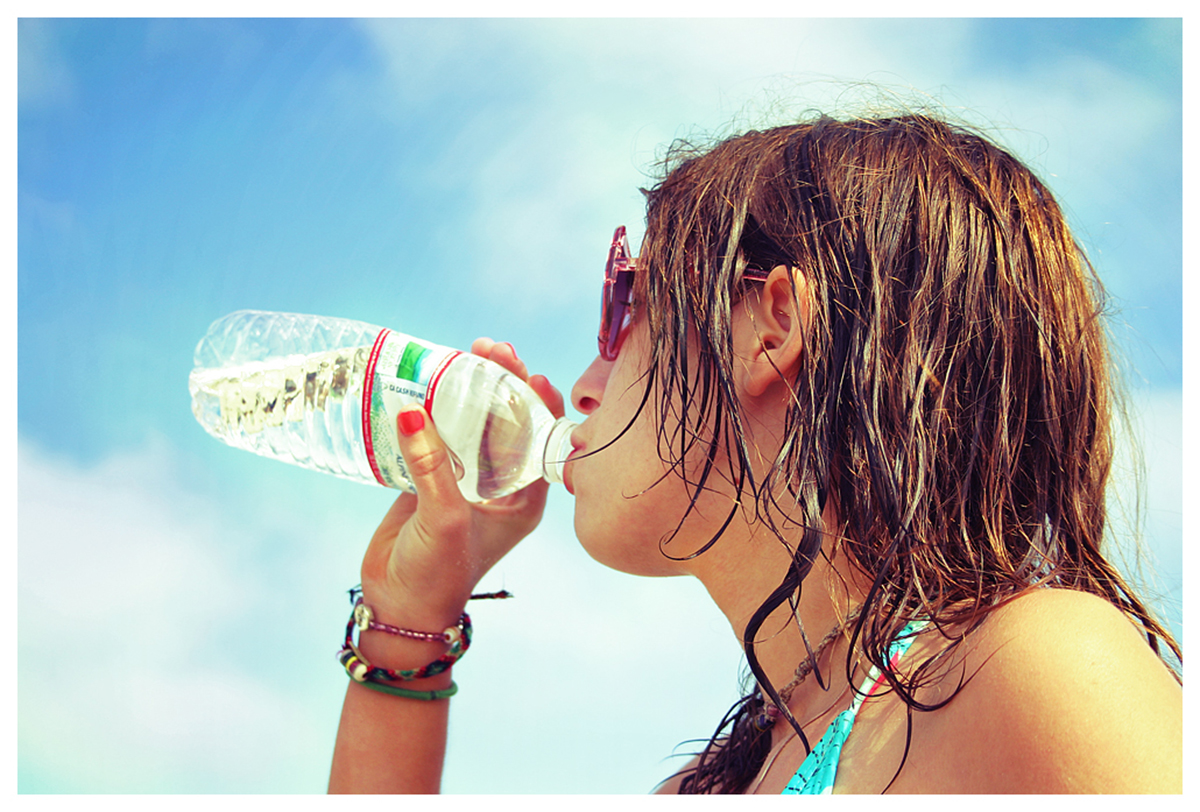 Frizzy Locks
A combination of sun, sea and sand can not only take it out on your skin but on your hair, too.
The saltiness of the seawater can dry hair out, leaving it brittle.
If your hair is colored, well, you can say goodbye to that, too - seawater strips color incredibly quickly and even just one dip can completely change the color of your hair. If your hair has been lightened, it'll get even lighter - and if you swim in a pool, unfortunately, it could turn a little bit green. Yep, you read that right - green. Woops. But there are plenty of things you can do to make your hair soft and silky smooth again - and to get rid of that garish green glow. As soon as you get back home, treat your hair to a nourishing mask, leaving it on for a good 30 minutes with your head wrapped in a warm towel. Wash thoroughly and leave to dry naturally, and lay off the heated appliances for a few weeks. If you're stuck with green hair? Slather it in tomato ketchup. It'll neutralize the green. Yay!
Sweet Slumber
Most of us come back from our holidays more than a little bit sleep-deprived. After all, if you're out all night drinking and dancing, you're not going to have enough time for frivolities like sleep! That's why it's really important to catch up on your beauty sleep once you're back home.
Switch off all electronics - including your smartphone and TV - for at least half an hour before bed.
See Also: Don't Ruin Your Sleep - Stop Staring At A Screen Before Bedtime
Don't use your smartphone to check the time, either - use a regular alarm clock. It does take a long time to recover from sleep deprivation and it's more difficult than you might think, so go to bed early (that means no binge-watching your fave television series on Netflix), wake up at the same time every day (and go to bed at the same time every night) and don't stay up late at the weekend. Your friends might protest but your body will thank you for it, most definitely. If it's still really bright outside when you wake up in the morning, invest in a sleep mask. Even better, use a sleeping mask that you can pop in the fridge to get rid of any puffy eyes leftover from your holiday.
Continue reading after recommendations