Dry shampoo should be in every girl's kit - it helps to prolong your color after a visit to the salon, prevents you from having to wash your hair every. single. day. and also gives texture and bounce. Here, I share some secret dry shampoo hacks...
Dry shampoo is absolutely one of my must-buys; whenever I go anywhere, even away for just one night, I always carry a travel can of the stuff with me, just in case I don't want to give my hair a full blown wash in the morning, or if I want added texture because my hairstyle just won't hold. It has a multitude of uses though, and some very clever hacks that you probably haven't heard of. Here, I share those hacks — because I wouldn't want you to feel left out now, would I?!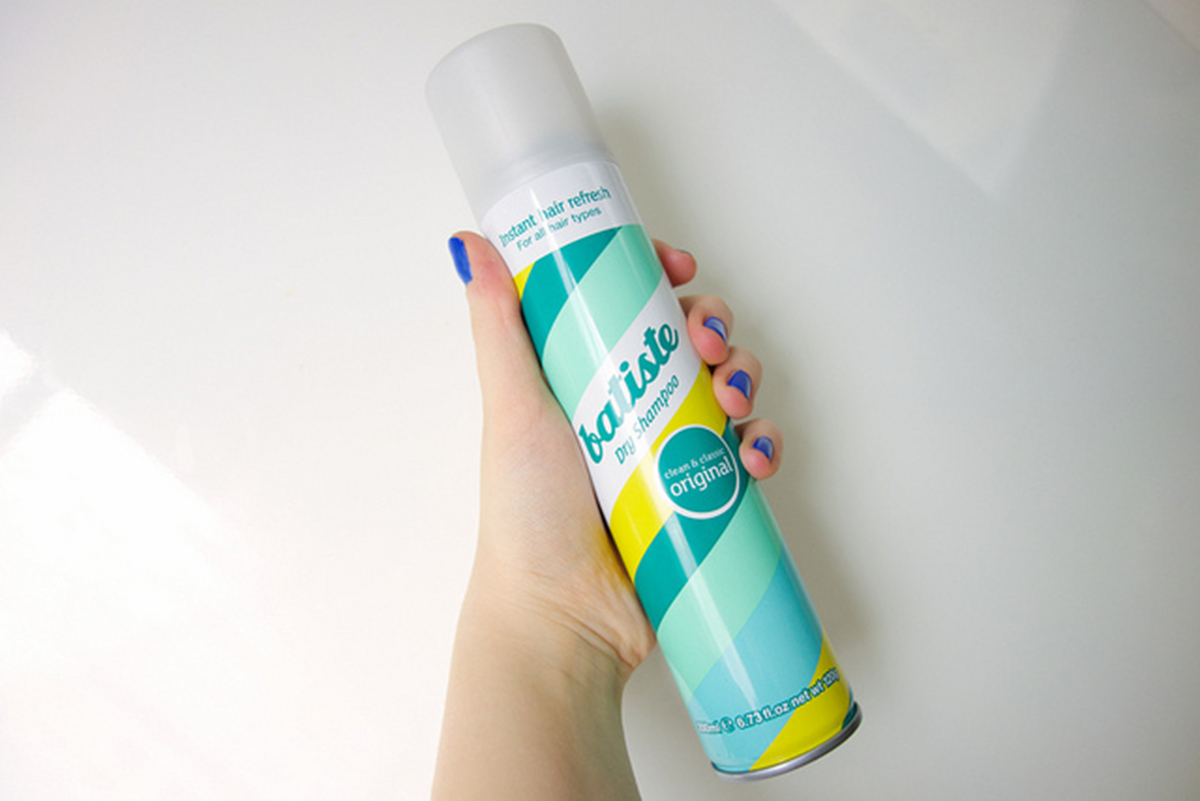 1. Choose the Right Formula
Even if you're just using your dry shampoo, as, well, a dry shampoo, you need to pick the right formula. Of course there is one brand that is by far and away the most popular, but there are plenty of brands that offer everything from dry oil nourishment to colored formulas that are perfect for disguising those pesky roots. 
Grab a few travel sized bottles and experiment to find your perfect formula.
2. Extra Body And Volume
Spraying a little bit of dry shampoo directly at the roots, throughout the under-layers of your hair, is a surefire speedy way to boost volume and body. It takes just a few minutes, but it'll create extra movement through your hair, which is perfect if you've straightened it and don't want it to look a bit flat or if it's curly but the top layers are just not doing what you want them to do.
3. Too Much Dry Shampoo? Not A Problem
Just blast your head with the cool setting on the hairdryer, and brush through. Don't touch your hair/head to get the excess product out because that is only going to make things look worse! Remember, start with a little, let it settle, then add more if necessary. Too much can also give you a bit of a dry scalp, so you gotta be careful.
4. Hair All Over the Place? Dry Shampoo'll Fix It
If you've been experimenting with a new hairstyle, like an extreme side parting or a center parting, or you've slept on your hair funny and you've woken up with cowlicks and sticky-up-bits all over your head, part your hair as normal, back-comb a little bit at the roots underneath the upper-most layers of hair, then spritz dry shampoo lightly at the root. This should help to disguise any odd bits of hair and will help to provide body, too.
5. Bobby Pins Keep Falling Out Of Your hair? 
Two things — 1. make sure that they're sitting wobbly side down (I only starting doing this recently and it has made a major difference), and 2., spray them with dry shampoo to give them a texturized finish for extra hold and grip. Or, spritz your hair with dry shampoo (especially if it's freshly washed and you're trying to accomplish a messy bun or a braided fringe or something) to give it added texture and hold. Those pins will stay right in place all day long.
Continue reading after recommendations