Let's make this year's Super Bowl a healthy one! Leave junk-food snacks behind and make your own vegetarian ones to munch on.
With the Super Bowl coming up, now is a very tempting time to stock up on funk-food TV snacks. But do you really want to boost your cholesterol, and your weight, while watching sports? Enjoying the game doesn't have to be an infarct-inducing, passive activity. This year, give healthy TV snacks a try! Healthy snacks can be tasty, and easy to make. Here are some meat-free ideas for you.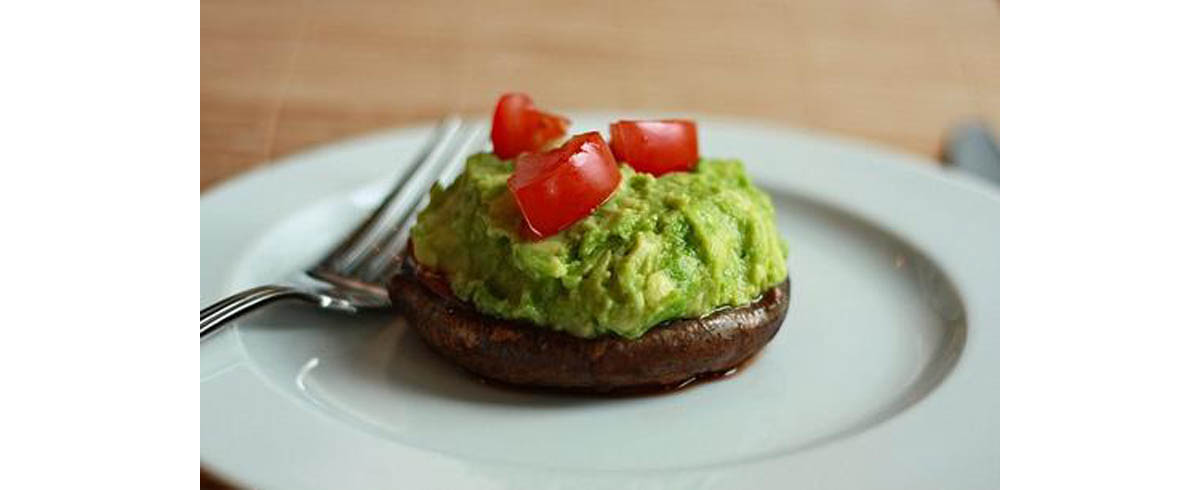 Nachos with home-made guacamole
Nachos are, of course, a fatty favorite for sports games. But they can be quite healthy too. Why not get some low-fat tortilla chips and make guacamole to dip them in? Or you could dip your guacamole in veggies like carrots and cucumbers. You'll need:




An avocado or more, depending on how many people are watching
Olive oil
Garlic, to taste
Onion, if you want it 
Lemon or lime juice
Salt and pepper, to taste
Do make sure you pick a nice, ripe avocado. If it prodding it with your fingers doesn't leave marks, it's not ripe enough. Mash the mixture up with a fork or a food processor, and your snack is done. Preparation time, less than five minutes.
Baba ganoush
This is another great food for dipping, this time from the Middle East. This gorgeous eggplant paste goes well with bread or crackers. Baba ganoush takes a little longer to prepare, but only because you'll need to stick the eggplant in the oven for about an hour. You'll need:
An eggplant, or more if you like
Olive oil
Garlic
Lemon
Mayonnaise, which is optional
Sesame seeds, also optional
An oven and a baking tray. 
Start off by cleaning your eggplant and cutting the top off. Leave the skin, and coat it with some olive oil. Make sure to prick holes in the eggplant with a fork, to allow the fluids to drain out while it is baking. Take your eggplant out of the oven after about an hour, after the skin has charred and its size has gone down. Once your eggplant has cooled down, cut it open and take the flesh out. Drain any excess fluids out, then blend for a very short mount of time. Add garlic, lemon juice, sesame seeds, and mayonnaise if you like — though that kinda takes away from the healthy nature of the snack! For hardcore mayonnaise lovers, making it yourself is very easy and a little less bad for you. 
Mini "pizzas"
Isn't pizza a top TV snack? You can have yours bite-sized and health-friendly! Here's what you need for some cool, unconventional mini pizzas:
Whole-wheat pita rounds
Roasted red peppers, home-made or from a jar
Sundried tomatoes
Pickled chillies, if you like
Mozzarella cheese
Basil or parsley leaves
Cut the pita rounds in half, so you've got two round slices from each round. Mash the red peppers into a pizza base, instead of tomato sauce. Add sundried tomatoes, chillies, and sliced mozzarella on top, and broil them in the oven for a few minutes. Total preparation time — about 10 minutes. 
And now for snacks that don't require any cooking or baking — because not everyone likes to cook and bake, and you may not have time, either. Olives and sundried tomatoes are nice, with a cheese platter including mozzarella, Parmesan, and brie. Nuts (try almonds, hazelnut, cashews and pecan nuts) and dried fruits (figs, dates and apricots) are another very healthy snack option. Raisins and banana chips may be more popular with the preschool crowd than with folks watching the superbowl, but they're good for your body and won't contribute to weight gain. 
Enjoy!