I've seen a ton of lazy gal beauty hacks trending recently and I wanted to test out a few of them, so I thought I'd round up some hacks from some of the internet's most popular sites, so you could have a go, too!
Type "lazy girl's makeup hacks" into Google and you'll get a ton of results. Some of them are pretty excellent hacks — such as the cornstarch in nail polish to get a matte polish. Others are really, really not so great — like the "hack" to use dry shampoo. 
So, I thought I'd go through a few of the lists and pick out some of my favorite hacks, try them out, and let you know whether or not you ought to try them out too!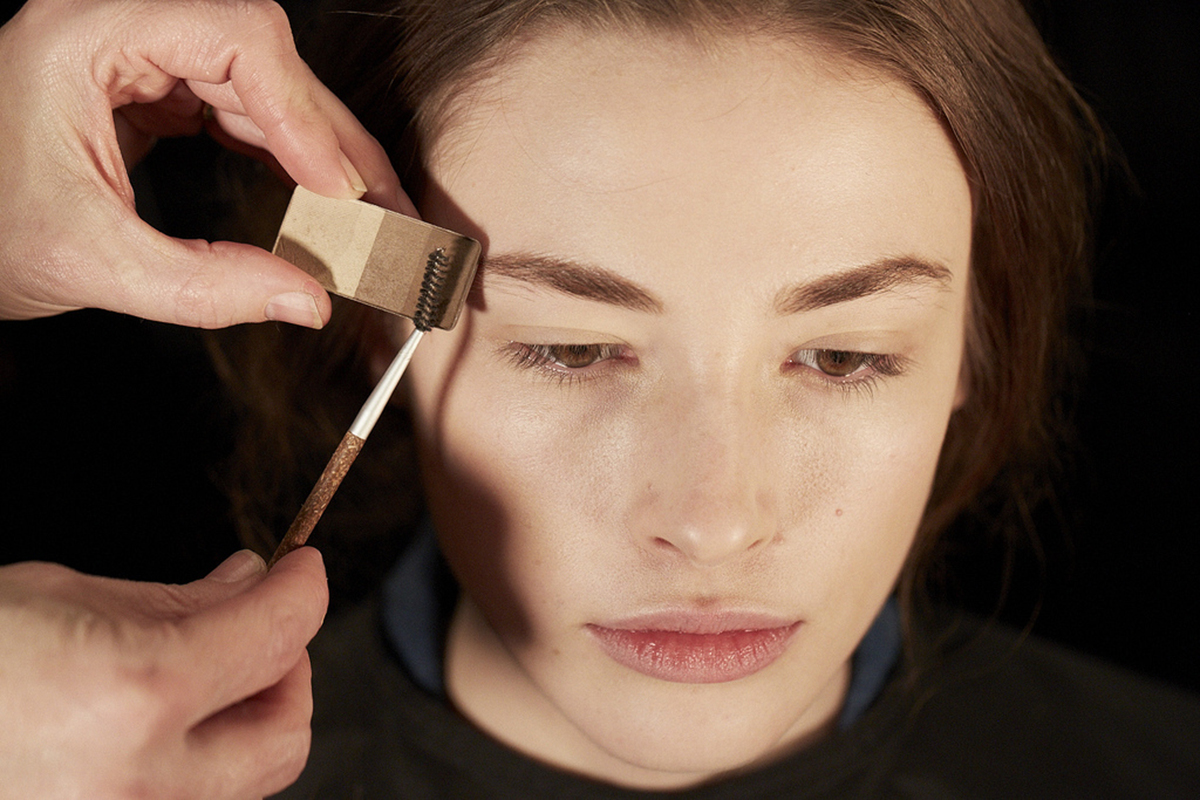 Makeup Hacks
Hack Review Number 1: If you're a big contouring fan, check this little trick by model Joan Smalls — draw a number three over your browbone, over the top of your cheekbone, and just into the dip of your cheek using highlighter. Blend out with your fingertips, then if you want to add a little more depth, or shadow, use a brush to add a little bit of bronzer into the hollow of your cheek. Or, draw a backwards three using a darker bronze color in the hollow of your cheek, going up and over the first number three you drew, and along your jawbone. Got it?
I liked this tip. It's a quick way to contour your face for complete newbies like me.
Hack Review Number 2: Curl and line your lashes at the same time (I love a two in one tip) by drawing a quick line on the inner rim of your eyelash curlers using the kohl pencil of your choice, curl your lashes, and boom. Lined and curled in one quick step. A-MA-ZING. 
I am a huge fan of this tip, but I don't use eyelash curlers, so I can't show you any pics. But I still think you should go try it out, like right now.
Hack Review Number 3: Keep your makeup remover next to your bed or in a bedside drawer so you have no excuse for not taking it off.
Meh — I'm not too fond of this one. My hack? Well, hack is a strong word. Keep micellar wipes next to your bed, then cleanse properly in the morning.
Hack Review Number 4: Blast your skin/face with the cool hairdryer setting if you're waiting for your moisturizer, lotion, toner, makeup, or whatever else to set if you're in a rush in the morning.
BRILLIANT. GENIUS. Saves that horrible slippery greasy feeling when you put clothes on over freshly-lotioned skin.
Hack Review Number 5: Apparently, you can get a perfect cat's eye using a credit card or business card as a guide. That requires an extra hand, for me, as I use a hand mirror to apply all of my makeup. But — pro tip — if you don't have any makeup remover to hand, dip a cotton bud into petroleum jelly and use it to clean up all of those rough edges. My "hack" for cat's eyes is that when you shut your eye, the wing of the flick should come up underneath the line of your eyeball for the most natural of pretty purry looks.
Too many hands needed. See above for my tip!
Hack Review Number 6: Use mascara as liquid eyeliner if you've ran out.
Completely stuck for liquid liner? Grab a thin angled brush, warm your mascara in your bra (yes, really), then dip it into the mascara and use it to line your upper lash line. Do not use it to line your lower lash line.
Continue reading after recommendations