BB cream was originally formulated to cover surgical and acne scars, and although it is light, it doesn't always offer the best coverage. Foundation offers a fantastic base, but can clog your pores. We look at both to learn which is right for your skin.
BB cream has been setting the beauty world abuzz for the past three years - so much so, in fact, that it has spawned a number of spin-offs, including CC cream and now even a DD cream. It offers light, thin coverage, a wealth of benefits and a smooth, clear finish. Foundation, on the other hand, is still used for shows, fashion events and photo shoots by much of the beauty industry and by people everydayfor the long-wearing, incredibly even coverage it provides.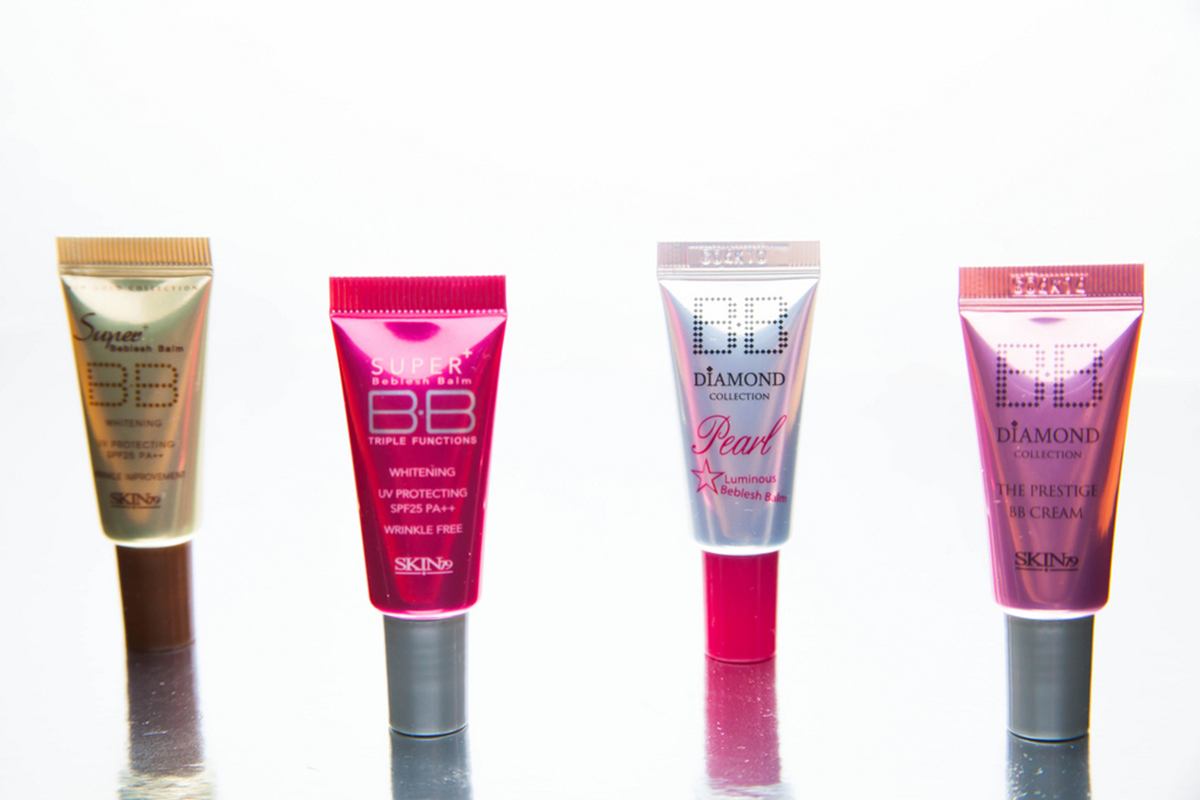 But the question is - which is best for your skin? BB cream or foundation...
or
even one of the newer CC or DD creams?
What is BB Cream Anyway?
The "BB" in BB cream stands for "beauty balm".
It was originally formulated to smooth and blur lines, wrinkles and scarring on the face and contains a wide range of skincare benefits - it hydrates, nourishes, improves the texture and tone of skin and helps to fade marks and blemishes from previous breakouts.
It "balms" the skin, providing light coverage, enhancing the skin's complexion, controls oil, minimizes the appearance of pores and brightens dull skin - but the key with BB cream is that it doesn't provide all-overcoverage in the same way that foundation does. Instead, it evens out the color of your skin whilst also working as a bit of a skincare wizard. But although BB cream does have a huge number of benefits, it isn't necessarily the right choice for all skin types.
What About Foundation?
Foundation used to be very basic - a thick cream that was literally painted onto the skin to cover marks and blemishes and to provide an even base.
Nowadays, literally hundreds of varieties of foundation are available, to cater to those with dry skin, oily skin, ageing skin and much more besides.
When foundation is used, it should always be applied over the top of a day cream or moisturizer, and in some cases, a primer too. This gives the foundation staying power and generally means that it has the capability to last all day. For some, foundation can have a flaky texture, while for others, because it is thicker in texture than a BB cream, it can be a little heavy and can sometimes cause breakouts.
Read More: Face Creams - Which One Really Works?
Should I Use a CC Cream?
CC creams are "complexion correctors". In some cases, the primaryfunction of a CC cream is simply to fade dark patches and marks and to even out the complexion of skin, and it does not act as a BB cream or foundation. However, in all too many cases, CC creams are incredibly similar to BB creams and according to one cosmetic chemist, "the benefits of CC creams and BB creams often overlap to the extent that they are almost impossible to differentiate".
We know - it's all very confusing. But there is a way to find out whether you should be using BB cream, foundation, or even something else entirely.
Continue reading after recommendations