Worldwide, lung cancer is the world's most common form of cancer among men, and the fifth most common form of cancer among women. There are two main forms of lung cancer, small-cell (or oat cell) lung cancer, and non-small cell lung cancer. Of these, small-cell lung cancer is the more aggressive. Just 2 percent of people who are diagnosed with small-cell lung cancer live five years. Non-small cell lung cancer is less aggressive and easier to treat. Up to 75 percent of people with non-small cell lung cancer live five years or more with treatment if the condition is caught in its earliest stages, but stage IV non-small cell lung cancer, which has already spread to the throat, esophagus, spine, or heart, has a five-year survival rate of only 2 percent.
What can you do if you are diagnosed with lung cancer?
If you want to live, you will need medical treatment. Small-cell lung cancer patients invariably die in just a few weeks after diagnosis without treatment. With treatment, they may live several years. Non-small cell lung cancer patients often live several years, with some periods of active, almost-normal life, when they get treatment. Going completely "natural" isn't a good idea. However, some holistic interventions make sense:
Surgery is the most consistently successful option for lung cancer treatment. However, some tumors can be treated surgically, and other cannot.
Vitamin D levels are directly related to survival time in lung cancer. Chinese oncologists noted that people who had lung resection to remove cancerous tumors in summer were about 25 percent more likely to survive than those who had surgery in winter. They determined that the difference was due to vitamin D levels. Supplemental vitamin D (1000 IU per day is sufficent) increases chances for benefits from lung cancer surgery.
About 30 percent of non-small cell lung cancers are activated by a gene known as proto-oncogene KRAS (mutant KRAS). This gene, in turn, is activated by a high-fat, high-sugar, high-calorie diet. If you have been diagnosed with non-small cell lung cancer, and especially if your doctor has done genetic testing and found that your cancer is KRAS-sensitive, you need to avoid any kind of binge eating, and eating of crunchy snack foods, high-calorie desserts, sugar-sweetened soft drinks, and candy. Restricting sugar, fat, and calories can slow the progression of tumors. There are tumors that don't respond to calorie restriction, but your oncologist will be able to tell you (at least after biopsy) whether or not you have a tumor of this sort.
Many tumors grow in response to iron levels. Don't take iron supplements unless your doctor has advised you that you need them after measuring iron levels in your bloodstream. Avoid high-iron foods such as hot dogs, liver, and iron-fortified cereals and baked goods. (Flour is fortified with iron in the US and Canada.)
The spread of tumors is inhibited by growth hormone. It is possible to get injections with recombinant (artificial) growth hormone, but you can stimulate your body's production of growth hormone by getting at least seven hours of sleep every night, avoiding excessively large meals and even skipping some meals (just one meal every three days is enough to have an effect on growth hormone production), engaging in weight lifting exercises, and engaging in sex.
A variety of alternative therapies address lung cancer. Sometimes, they actually work. There are treatments that are legally prohibited in the United States, such as Protocel (also known as Cancell), and there are herbal treatments that are available in the US and Canada such as Essiac, which have their supporters. There is some evidence for compounds from caraway, garlic, and ginger in lung cancer treatment, but there is always the question of whether the digestive tract is stable enough for them to be absorbed. As a general rule, it's OK to take nutritional supplements if you have lung cancer. Just don't rely on them as your primary treatment. One exception is curcumin, which should not be used if you have anything later than stage II cancer of the lung; even though it is the most useful cancer-fighting herbal compound, it can have unexpected, paradoxical effects.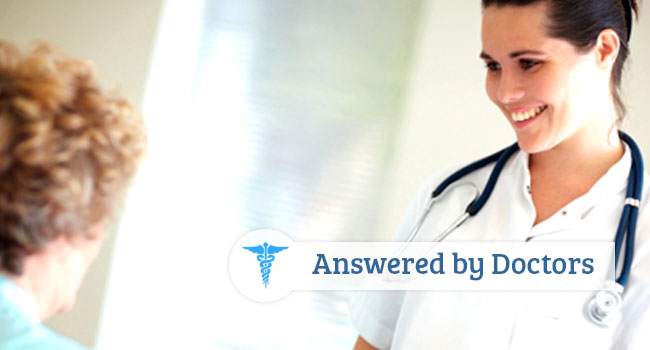 Ramadori G, Konstantinidou G, Venkateswaran N, Biscotti T, Morlock L, Galié M, Williams NS, Luchetti M, Santinelli A, Scaglioni PP, Coppari R. Diet-induced unresolved ER stress hinders KRAS-driven lung tumorigenesis.Cell Metab. 2015 Jan 6.21(1):117-25. doi: 10.1016/j.cmet.2014.11.020. Epub 2014 Dec 18. PMID: 25533479.
Zhou W, Suk R, Liu G, Park S, Neuberg DS, Wain JC, Lynch TJ, Giovannucci E, Christiani DC. Vitamin D is associated with improved survival in early-stage non-small cell lung cancer patients. Cancer Epidemiol Biomarkers Prev. 2005 Oct. 14(10):2303-9. PMID: 16214909.
Still have something to ask?
Get help from other members!