Why do we love comfort food? And is it even good for us? Most of it is, yes, and here's a couple recipes to help you along!
Pumpkin and Butter Bean Soup
INGREDIENTS:
2 x Veg cubes
2 x tbsps oil
2 freshly peeled and cut onions
3 x chopped garlic cloves
6 x cut small carrots
3 x diced celery stalks
2 x tablespoons of tomato puree
2 x 420g tins of butter beans
500g x pumpkin in chunks
2 x courgettes cut in chunks
1 x tablespoon of freshly cut thyme
Delicious crusty bread upon serving.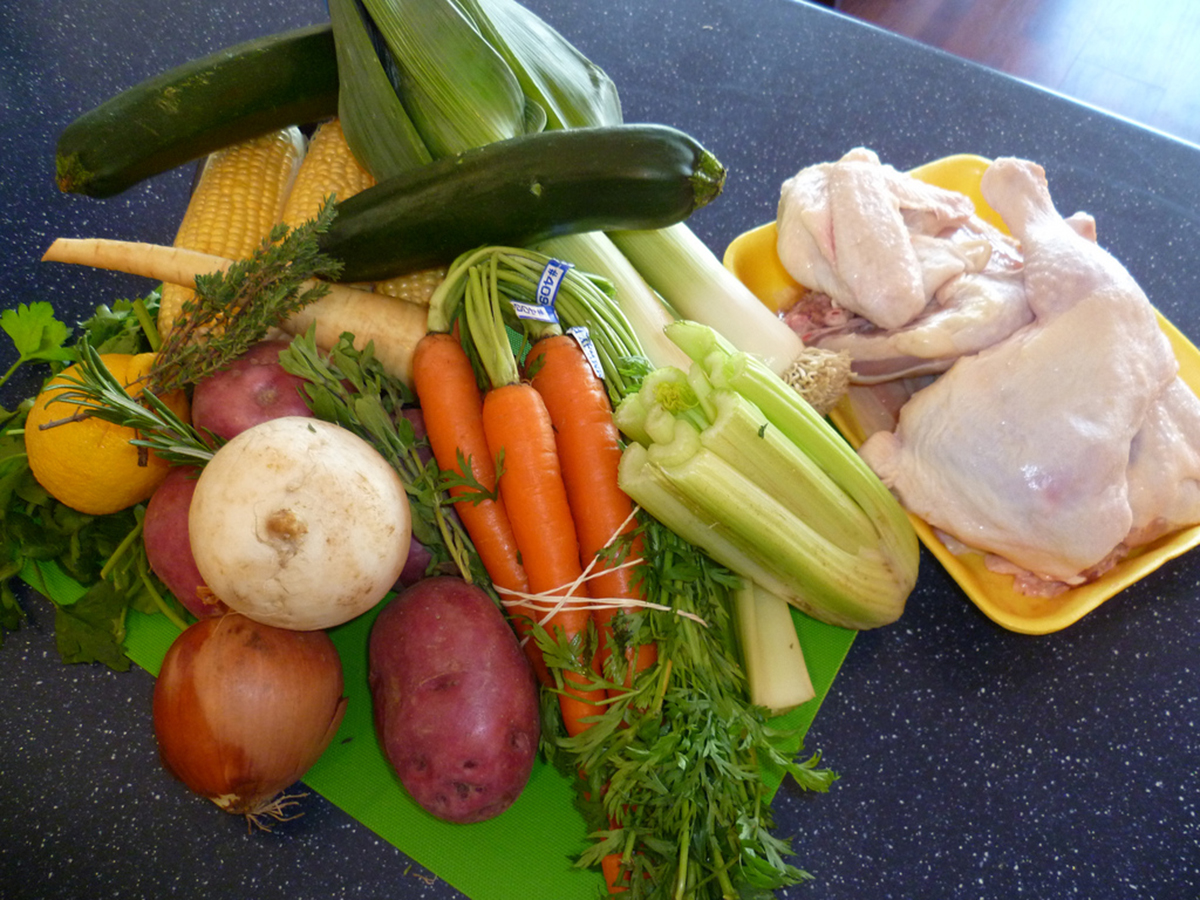 METHOD
Firstly, add 1.2 litres of hot water to one vegetable stock and stir it until dissolved. Once dissolved, put to the stove until brought to simmer.
Next, heat up a bowl of the oil and add onions and garlic, leaving to fry for a couple of minutes while stirring all of the way through. Leave until the onions are soft. 
Now add the carrots and celery to the bowl above and leave for 2-to-3 minutes to cook, then add in tomato puree. Now cool this all over a medium heat, stirring constantly. 
Once the stock water is boiling, add this to the onion mixture and allow this to come to the boil. Once boiling, reduce the heat and continue simmering for 20 minutes.
Add the butter beans and allow to simmer for 10 minutes, then after this add the butternut squash and simmer for a further 10 minutes.
Finally, add courgettes and thyme and allow this to boil for 5 minutes, then simmer for a little longer. Check the vegetables are cooked through. Once they are, serve.
For a hearty addition, bake a loaf of thick, crusty bread and accompany with soup.
READ Chicken Soup: Benefits and a Recipe
Winter Recipe: Full Meal
Muffin Topped Beef Stew
500g x braising steak chunks
2 x tablespoons of plain flour
2 x tablespoons of olive oil
1 x onion cut finely
450g x carrot chunks
2 x large parsnip freshly cut into slices
1 x bay leaf
2 x tablespoon of sundried tomato paste
300ml x red wine
450ml x vegetable stock cubes
For the topping
225g x plain flour
3 teaspoon of baking powder
140g x grated cheddar
2 x tablespoon of olive oil
150ml x milk
Preheat the oven to 130 degrees (or 150 degrees for a fan oven). While this is heating, add the beef chunks to the flower and heat oil in a large dish. Once the oil is heated, cook the beef until brown then place the beef onto another counter.
Add your sliced onion and 2 tablespoons of water to a pan and stir on a medium heat. Once you've done this, lower the heat and fry for 10 minutes, returning back to stir on occasion.
Put the bay leaves, carrots and parsnips into a large cooking bowl and cook for 2 minutes. Following this, add the slightly browned beef to this bowl, adding the stock and paste then bring the whole bowl to boil. Once this is done, cover the bowl and cook in the oven for 2 hours until the beef is lovely and tender.
Once the above is done, turn the heat on the oven up to 190 degrees (fan), or 170 degrees standard.
For the topping, add flour and baking powder to a bowl with half of your grated cheese. Now add oil and milk and mix it all together to make a dough. Add the dough to the top of the bowl of meat and veg and sprinkle the remaining cheese over, cooking for 15 minutes in the oven until golden brown.
Serve.