People do not only get bumps that look like pimples on the face, but also in other parts of the head, the neck, the chest and even the back. These bumps are often due to acne or pimples (also called zits, blackheads or whiteheads). However, some bumps that look like acne may be due to pseudofolliculitis or folliculitis. These skin conditions may be similar, but they have different causes.
Acne/Pimples
Acne develops when hair follicles are plugged with excess oil and dead skin cells. Your hair follicles are connected to oil (sebaceous) glands, which normally produce sebum (an oily substance) to lubricate the skin and hair. The sebum travels up the hair shafts and through the pores to reach the surface of the skin. However, these pores may be clogged when the body produces excess sebum and dead cells, making it conducive for bacteria to grow. Pimples represent the raised spots that develop when clogged hair follicles develop inflammation and infection, and they may develop on the face, neck, chest and back. Excess hormone production and well as certain medications (such as corticosteroids) may affect the production of oil in the skin. To reduce acne, one must clean the skin gently and avoid scrubbing and using harsh skin care products that can irritate the skin. Over-the-counter skin products containing salicylic acid or benzoyl peroxide may also be used to treat acne.
Pseudofolliculitis
Pseudofolliculitis barbae or razor bumps usually develop after shaving too close to the skin, causing hair strands to curl back and grow into your skin. These can cause irritation and produce tender bumps on the skin. African Americans with tightly coiled hair are more likely to be affected. To prevent developing razor bumps, it is necessary to stop shaving. However, if you must shave, it is advisable to first take a hot shower to open the pores and soften the hairs. A thick shaving gel may be used. Shaving must be done in the direction of hair growth, using only a few strokes. Avoid stretching the skin while shaving. At the end of your shave, press the skin with a cold, wet washcloth for about five minutes to close the pores.
Folliculitis
Folliculitis is a common condition when the hair follicles become inflamed due to bacterial infection. The follicles develop into small red bumps that look like pimples, but the infection can spread and develop into pus-filled sores. These painful, tender bumps can develop anywhere in the body where there are hair follicles. Sometimes, the cause of infection is yeast, causing a condition called pityrosporum folliculitis, which is more common in young boys and men. The bumps appear as red, itchy pus-filled on the chest, back, neck, face, shoulders, and upper arms. It is advisable to avoid shaving, or to use an electric razor if necessary. You must also clean the skin with an antibacterial soap and apply over-the-counter antibiotics on the affected area.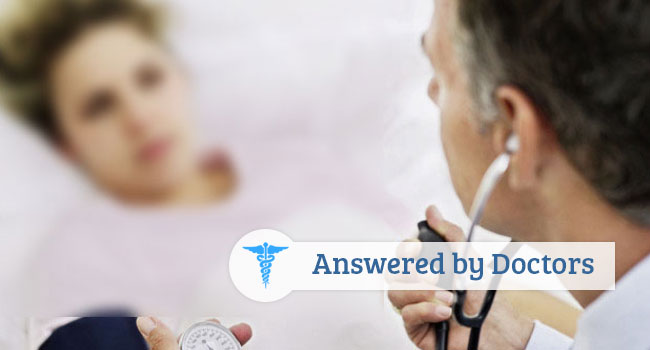 MedicineNet. Acne. http://www.medicinenet.com/acne/page2.htm#what_other_skin_conditions_can_mimic_acne
Mayo Clinic. Folliculitis. http://www.mayoclinic.org/diseases-conditions/folliculitis/basics/definition/con-20025909
WebMD. Razor Bumps. http://www.webmd.com/beauty/hair-removal/razor-bumps-topic-overview
Still have something to ask?
Get help from other members!