Holiday makeup isn't any more complicated than regular makeup, per se — but it needs to be hard-working, it needs to be simple, it needs to last all day, it needs to be special and, apply-able with your fingers. So, what should be in your kit?
Beauty guides at this time of year are usually full of sparkly how-to's - how to create the perfect glittery nails or super sparkly smoky eyes or ombre lips — but what we want, or what most of us really really want, is to look our very best, in the shortest amount of time possible, with the smallest amount of effort possible. After all, we've got presents to open, turkey to eat and eggnog to drink, right? Don't want to be spending hours and hours perfecting the perfect cat's eye flick or nail art when there are more important things to be getting on with.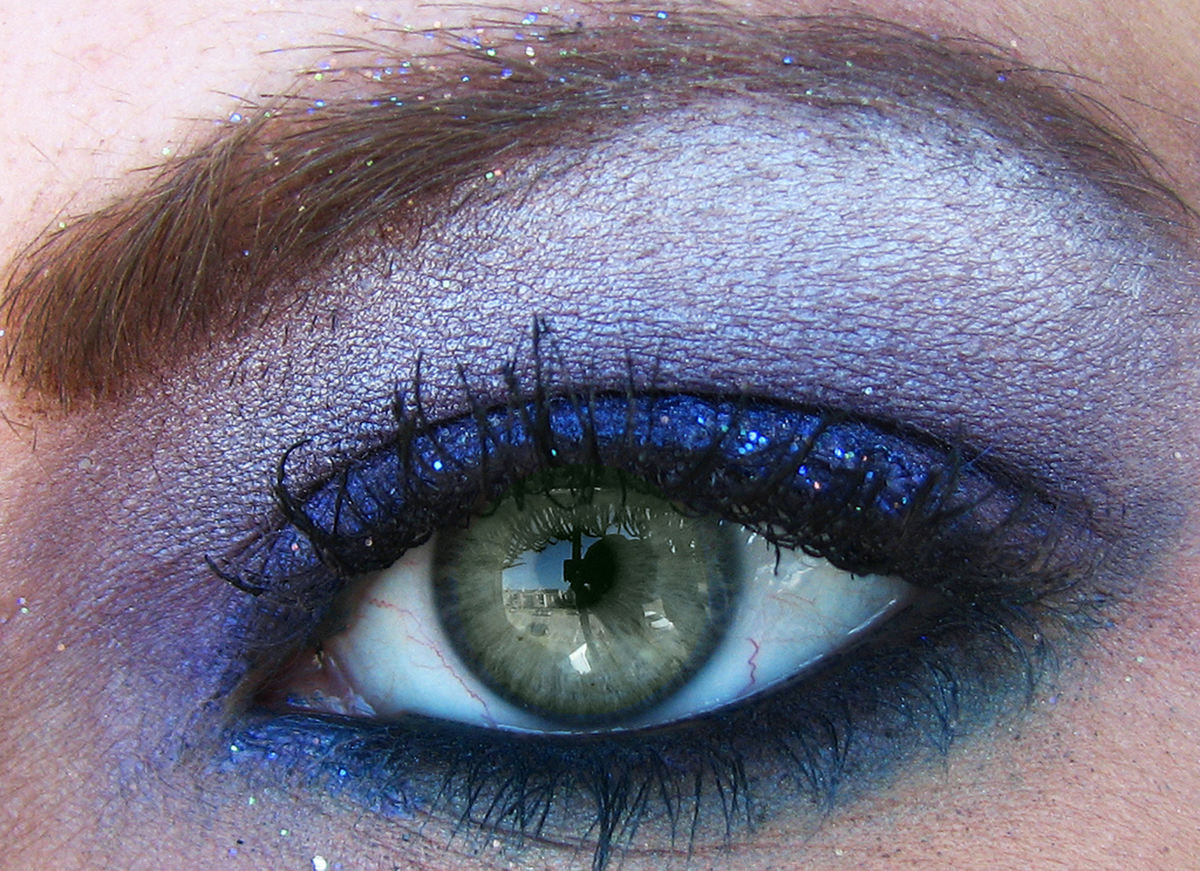 So, what do you need in your holiday makeup kit? Well, you can get away with just five products, if you're happy with a glowy, natural look for your Christmas pictures. Then, you can just throw a few additional products into your bag if you want to jazz up your look for dinner or for drinks in the evening. It's really that simple!
Your Essential Kit
Eye Brightener
Tinted Moisturizer
Blush
Brow Filler
Mascara
To start off with, dab a little eye brightener around your eyes, using gentle dabbing motions — rubbing drags the skin and can emphasize dark circles, so it's best to tap to disperse any fluid sitting underneath the eyes, which'll make you look more awake. Let it sink in completely, then use your fingertips to apply a tinted moisturizer to skin in light, sweeping circular motions. You won't need to use a mirror, ideally, as the idea is just to hydrate skin but to add a little extra coverage. Again, leave it to sink in.
Next, you can add a blush. Again, if you use a cream blush that's just a shade or two darker than your lips, you can get away with not using a mirror. Smile, then use your fingertips to apply the blush to the apples of your cheeks in circular motions, sweeping the color up towards the hairline. Then dab the blush onto the bottom lip and smack your lips together to add a little color to your mouth.
Now, unfortunately, you gotta use a mirror! Fill in your brows using a little brow kit. First, use the little brush (most kits will have a brush) to brush your brows so that the hairs are all facing the same direction, then use the pencil to draw little feathery hairs if there are any missing hairs. Finally, use the powder to fill in the gaps.
A pair of strong brows will instantly make you look more "done", even if you don't have any more makeup on.
See Also: 7 Simple Makeup Tips For The Office
Then, a few coats of mascara to finish. Whether you choose a curling mascara or a volumizing mascara or a super fancy argan oil mascara is entirely up to you - whatever works best for you and whatever you find lasts the longest will be just fine. Once you're finished, spritz your face with hairspray or a setting spray.
Finishing Up Your Easy And Stunning Holiday Look
Rosy Cheeks
One of the prettiest wintery looks is rosy cheeks and rosy lips, as you look just like you've stepped in from a brisk walk in the snow. It's super duper easy to achieve too and oftentimes, you won't need to use a mirror — which makes things even easier! Use a rosy pink cheek/lip tint and dab a little bit onto the back of your hand. Mix with a little bit of Vaseline, then rub onto the apples of your cheeks and lips. Add a few coats of mascara and you're done. If glowy skin isn't your thing, and you'd rather a matte finish, use a mattifying primer before applying the tint, then layer the tint onto the lips for a cool and quirky look.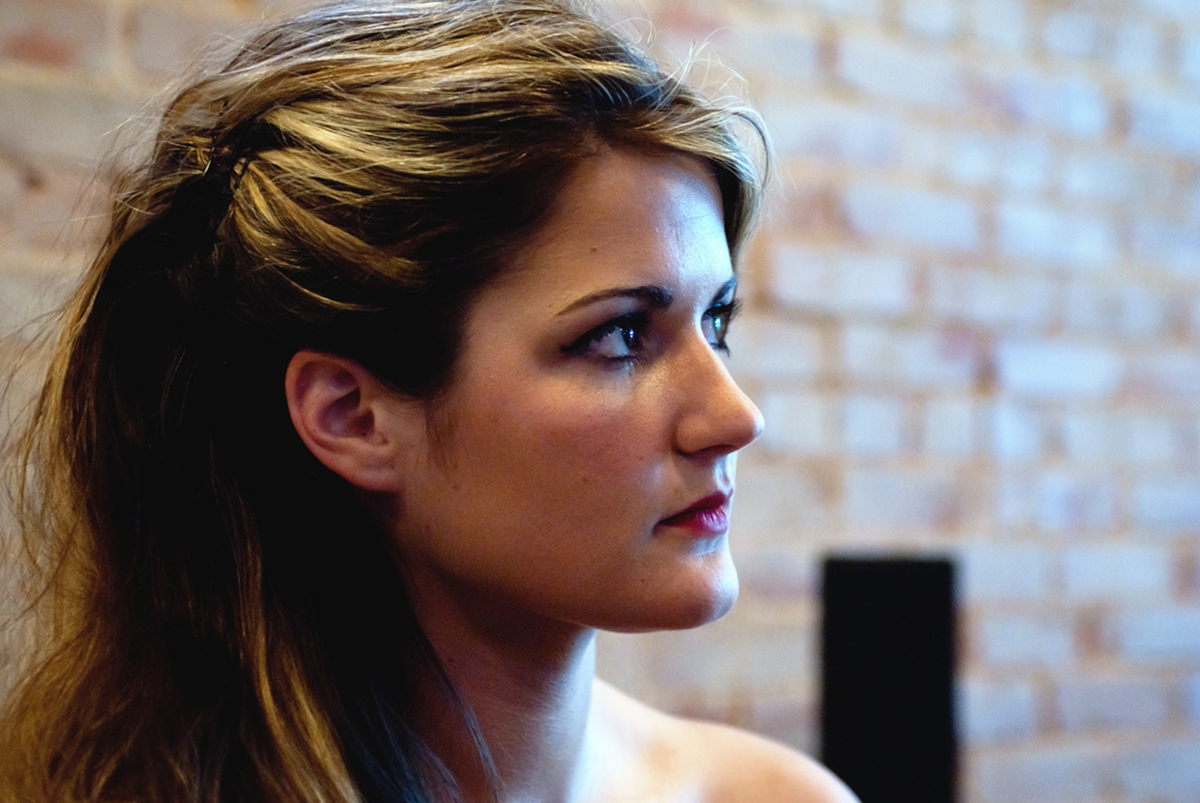 Smoky Eyes
If you really want to do the whole smoky eyes thing, make it a little more Christmassy by adding some sparkle. Instead of using the traditional grey and black eyeshadow quad, go for a bronze and gold eyeshadow palette - it's much more Christmassy and festive and it's wonderfully glam, plus, it'll make your eyes look bigger - black and grey can make your eyes look really small.
Layer champagne and gold eyeshadows, using glittery gold shadow around the corners of the eyes or a fat gold liner stick — it's easier to use and easier to smudge). Finish with a little bit of brown kohl pencil and brown mascara.
Don't be afraid of sparkle. Go all out! If you have no time but still want a little bit of somethin' somethin' follow the essential steps detailed in the first page, then add a thick line of sparkly liner on your upper lash line, ending in a pretty flick. It'll take a second or two but it'll add a sparkle to your eye that'll make you feel extra festive.
See Also: 6 Common Makeup Mistakes And How To Fix Them
For Your Hair
Not got time to do your hair? Just brush your hair, spritz in a little dry shampoo for extra volume, then wrap a cute headscarf around your hair, tying in a bow at one side. Easy, cute and jaunty. For a more formal look, tie underneath the hair at the nape of the neck and slick a little bit of oil through the ends to tame any frizzy bits. Not got a headscarf? No problem - a ballerina bun is the perfect holiday hairdo, as it tidies up any loose ends, perfectly hides away any greasy bits, and still looks perfectly pretty and elegant enough to take you from day to night seamlessly. Pull hair into a loose ponytail at the top of your head or at the nape of your neck, depending on where you want the bun to sit, then wrap the ponytail around the hairband and secure with bobby pins. For a softer look that'll take a little more time, take pieces of hair, twist, then secure at the back of the head with bobby pins. Keep going, securing the hair in one place at the back of the head to create one pretty bun.
Happy holidays!
Read full article