Seborrheic dermatitis, dandruff, or seborrhea is an irritating, often embarrassing skin condition that usually affects the scalp. However, in many cases, it may also affect the face, the back and the upper part of the chest.
Seborrheic dermatitis is a common, chronic inflammatory skin condition that causes red skin, scaly patches, and stubborn dandruff. It is not contagious and is not caused by poor hygiene. The exact cause is unknown, but it may be related to the growth of a skin yeast called malassezia, an inflammatory response similar to psoriasis, and seasonal factors.
Symptoms of seborrheic dermatitis include formation of greasy skin patches with dandruff or skin flakes in the scalp, eyebrows, mustache, beard, chest, armpits, scrotum, or other parts of the body. The skin may become red, and crusting may occur. Itching and stinging may be experienced. Men are more commonly affected, and symptoms may begin during adolescence and persist through adulthood.
Home Remedies for Seborrheic Dermatitis
Simple home remedies can help control dandruff. These include:
Washing the hair and skin daily with over-the-counter medicated anti-dandruff shampoo containing pyrithione zinc or selenium.
Using antifungal products containing ketoconazole twice a week, alternating with a daily shampoo.

Using tar shampoo such as Neutrogena T/Gel or DHS Tar.

Using shampoo with salicylic acid, such as Neutrogena T/Sal, daily
These shampoos must be left on the scalp and skin for a few minutes for the ingredients to work. They may be gently rubbed on the face, ears, back and chest, then rinsed off completely.
Other home remedies include:
Applying mineral/olive oil to the scalp or skin to soften the scales, then brushing and washing off to remove them.

Washing the skin regularly with mild, moisturizing soap.

Using a mild corticosteroid cream or antifungal ketoconazole cream.

Avoiding alcohol-containing products, which can cause flare ups.

Wearing smooth cotton clothing, which helps air circulation around the skin, thus reducing irritation.

Shaving off your mustache and beard.

Applying Calamine lotion or Hydrocortisone cream to relieve itching.

Gently cleaning your eyelids with baby shampoo and wiping away the scales with cotton swab.

Applying warm or hot compresses on affected areas.
If these remedies do not work after using for a few weeks, consult your doctor for further treatment.
Medical Treatments
Your doctor may prescribe these treatments for stubborn dandruff:
Prescription-strength corticosteroids to apply on the scalp or skin.

Alternate use of antifungal shampoo (ketoconazole) and a stronger medication, such as clobetasol (Temovate), twice a week.
Oral antifungal medication such as terbinafine (Lamisil).

Skin products containing tacrolimus (Protopic) or pimecrolimus (Elidel), which are calcineurin inhibitors that may be effective but costlier.

Sodium sulfacetamide, 10% lotion.

Antibiotic containing creams or gels to fight bacteria.

Light therapy with psoralen treatment (photochemotherapy).
It is important to remember that these treatments may control symptoms, but they do not cure seborrheic dermatitis permanently. Symptoms may recur after some time, and chronic use of these medications can lead to adverse effects. Talk to your doctor about the proper use of these medications.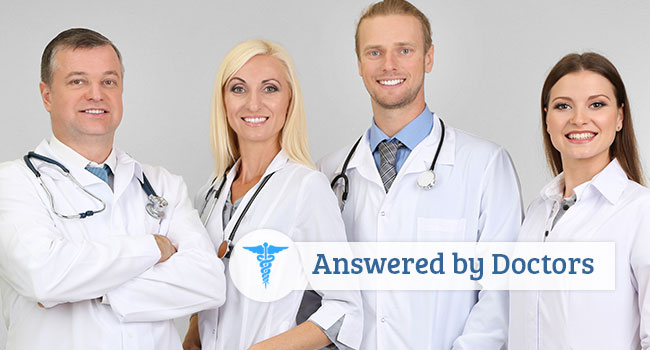 Mayo Clinic. Seborrheic Dermatitis. http://www.mayoclinic.org/diseases-conditions/seborrheic-dermatitis/basics/definition/CON-20031872
MedicineNet. Seborrheic Dermatitis. http://www.medicinenet.com/seborrheic_dermatitis/article.htm
AAFP. Treatment of Seborrheic Dermatitis. http://www.aafp.org/afp/2000/0501/p2703.html
Still have something to ask?
Get help from other members!